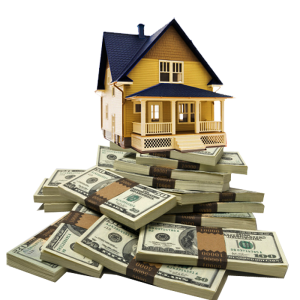 Pricing Brooklyn Real Estate: How is the price set?
It is absolutely crucial that the price of your real estate property reflects current market conditions. Your home's list price should be based on the most recent comparable sales in your neighborhood. Awaye Realty Real Estate Professionals at pricing Brooklyn real estate and will provide you with a free comparative market analysis.
Be careful to ground the price of your home in facts, not emotions. A home that is priced too high will languish on the market. The longer your real estate property doesn't sell, the less attractive it is to real estate buyers who may be wondering if there is something wrong with the property.
What is the difference between market value and appraised value?
The appraised value of a house is a certified appraiser's opinion of the worth of a home at a given point in time. Lenders require appraisals as part of the loan application process; fees range from $200 to $300. Market value is the price the house will bring at a given point in time. Pricing Brooklyn real estate to sell should take into account at least one of these. Either an appraisal or a comparative market analysis is the most accurate way to determine how much your home is worth.
If you are a real estate seller, you may need to adjust the home's listing price and if there have been no offers within the first few months of the real estate property's listing period.
The appraisal value is a certified real estate appraiser's estimate of the worth of a real estate property. This price point is based on comparable real estate sales, the condition of the property, and numerous other factors.
How do you prepare a house to sell?
Curb appeal is everything. You should do everything you can to put you real estate property's best face forward. Though cosmetic, the attractive presentation of a home for sale is crucial to get close to your asking price or sell as quickly as possible. Small, inexpensive changes can make a huge difference in how your home for sale appears to real estate buyers.
Here are some simple steps you can take:
Make sure that the exterior of your home is neat. If you are selling a home, make sure the sidewalk is swept, there's no trash around, and that all greenery is pruned.
Co-Op and Condo owners should make sure the hallways leading to their units are clean
Be sure that the doorbell works.
Make sure your real estate property is neat. Clutter can make any space look smaller and less desirable.
Real estate buyers notice windows and floors first. Make sure they're clean.
Clean and spruce up all rooms, furnishings, floors, walls and ceilings. It's especially important that the bathroom and kitchen are spotless.
Organize closets.
Make sure the basic appliances and fixtures work. Get rid of leaky faucets and frayed cords.
Make sure the house smells good! Hide the kitty litter, bake some cookies, or light a few candles.
Put fresh flowers throughout the house. A small touch of elegance goes a long way when selling real estate.
How to sell a slow mover?
Price and condition are the two most important factors in selling a home. If your home is sitting on the market, your first step should be to lower your price. Address all cosmetic defects that can be repaired.
We specialize in pricing Brooklyn real estate to sell… fast. Call us today and let's chat about how we can begin getting your home sold.