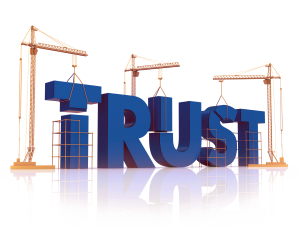 We are real estate professionals with values, we work to build trust.
Integrity is the key to any relationship. We demand that our real estate professionals be responsive, dedicated, proactive, and prepared. We take pride in our courteousness, competence, and professionalism. Awaye Realty is a company that operates on a set of core values that are grounded in honesty and respect.
Real Estate is often more than a financial investment. We know that buying or selling a home is one of the most important decisions a family can make. Our real estate professionals are fiercely loyal to their clients. We understand how much trust you are placing in us and we don't take it for granted.
Our philosophy
We strive to be an asset to our clients.
Success in today's real estate market requires much more than a map and access to the MLS (Multiple Listing Service). These days, 90% of home buyers and sellers search the web before they contact a real estate professional. Buyers and sellers are more savvy than ever. They require a higher degree of expertise and broader range of services from their real estate professional.
Awaye Realty is an authority on every facet of Brooklyn real estate. We strive to not only be adept at what we do, but to also offer a wealth of resources to our clients. We are Realtors® who consult with developers, title companies, builders, and everyone in between. Our real estate professionals are expert analysts and negotiators who get results and are aggressive in getting the best deal for our clients.
Our real estate professionals want to make sure that your trust is not misplaced. We are regularly continuing our education; in industry best practices, ethics, marketing, and even things like improving credit. Whatever your real estate concern, we are ready to be your best ally and asset.