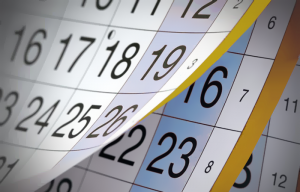 Real Estate Purchasing Timeline
Buying a new home is thrilling. New place, new furniture, new you! Not so fast. You are about to step into a lengthy legal process… And that's okay, good things take time. Below is a real estate purchasing timeline so that you know what to expect.
Set Your Real Estate Budget:Typical time frame: 1 – 2 days
Seek Pre-Approval for a Mortgage:Typical time frame: 1 Day
While every real estate property is different, you must know how much you can spend before you spend it. Different types of real estate have different requirements. Condos usually require at least 10% down; co-ops can require at least 25% down.
Find a Real Estate Property:Typical time frame: 1-6 months
Depending on what type of real estate you are looking for, your real estate purchasing timeline will vary. The average person sees 10-15 real estate properties before they decide on one. Internet-savvy buyers save time by doing their 'homework' before their search. The average number of properties viewed by our internet buyers before making an offer is 4-5.
Due Diligence Before Purchase:Typical time frame: 3 days to 2 weeks
Ask about assessments, fixtures, windows, air conditioners, rugs, floors, curtains, appliances, working fireplaces, washer dryers, etc. Hire a professional.
Draw Up a Contract: Typical time frame: 3 days to 2 weeks
In a New York real estate sales transaction, a real estate attorney represents each buyer and seller. The seller's attorney draws up the contract for the buyer's attorney; the buyer's attorney does 'due diligence'-reading minutes, financial statements of buildings etc. The buyers sign the contract and forward the contract with a 10% escrow deposit; the sellers execute the contract. The quicker the contract can be signed, the better. A contract is binding only after both parties sign it.
Apply for a Mortgage; Receive Commitment Letter from Lender: Typical time frame: 45 Days
Mortgage applications can not be processed without an executed contract. If a property is being financed, the board requires a commitment letter from a lender. These letters are generally the last items to complete a board package/condo application. This can be the most time consuming part of your real estate purchasing timeline.
Complete a Board Package or Condo Application: Typical time frame: 1 – 4 weeks
Co-ops require board approval before a closing can take place. Condos require an information packet to be completed before a closing can take place. To review a potential buyer, the Board of Directors for a Co-op will ask for extensive information in a Board Package. Most Boards request full financial disclosure (net worth) with supporting documents, employment history, current salary, personal and business references, tax returns for the previous 3 years, credit history, etc. If a buyer can not or does not want to supply this information, he/she should not buy a co-op or condo. Board packages/Condo applications are given to potential purchasers to fill out after a contract has been executed. If there is no financing, it usually takes about 1-2 weeks to gather the information for the board condo application.
Submit Board Package or Condo Application for Review:Typical time frame: 1-4 weeks
After the buyer completes the Board package, their real estate agent will forward the package to the managing agent of the building. The managing agent will then inspect the package to ensure it is complete. They will the forward it to the Board of Directors of the Co-op. After the Board reviews it, they will decide if they would like to meet the potential buyer.
Meet the Co-op Board for an Interview:Typical time frame: 30 minutes – 1 hour"
Co-op Boards typically meet once a month, and some Boards do not meet in August. Every Board is different, but generally a Board Meeting will be held in the evening on a weeknight. Although a board interview may be granted, board approval may not.
Receive Approval from Board: Typical time frame: 1 day – 1 week after board interview
The managing agent will generally alert the seller's broker whether a potential purchaser has passed the board.
Schedule a Closing: Typical time frame: 1-2 weeks after board approval
With co-ops, managing agents generally set the date for closings. Lawyers for sellers and buyers coordinate with the banks on available dates and times.
Typical real estate purchasing timeline from the time a property is found to the time that it closes: 2-4 months.