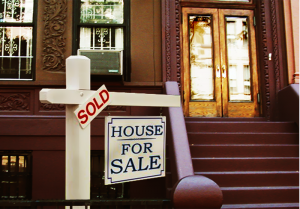 Selling Your Home: Why Use A Realtor?
Selling your home may seem simple to many. Founder and former CEO of ForSalebyOwner.com, Colby Sambrotto, listed his 2,000SF New York condo on his own through FSBO sites. After six months, he opted to hire a New York broker who immediately advised a price change as the listing was not attracting the right buyer.
After giving up on the DIY route, Sambrotto's decision to hire a broker led to multiple offers and closing for $150,000 over the original asking price. He even paid the standard 6% commission after selling his condo for $2.15 million. This is major validation of the real estate profession. AGBeat columnist Herman Chan said, "If people want to take a stab at For Sale By Owner (ie FSBO), go for it. But well over 80% of FSBO's eventually have to list with a real estate agent to get their house sold. It's harder than it looks!"
Why Use Awaye Realty to Sell Your Home?
We are a top-notch Real Estate Firm, and it is apparent in all of our efforts. We pride ourselves on our client service.
We sell 99% of the homes we list. Sellers should know that when you entrust selling your home to Awaye Realty, we will make sure it is priced and marketed properly.
Every single Awaye Realty real estate agent strives to exceed expectations and get the results you demand. Our real estate agents are fiercely loyal and rigorously honest. We stand by our clients every step of the way.
Above all, our real estate agents are neighborhood experts. We know not only the neighborhood price ranges, businesses, and attributes, but their people as well. We design our services to meet the distinctive needs of our clients and their neighborhoods. We understand that Condos are best marketed where people are looking to buy Condos, and Co-Ops where people look for Co-Ops. We have different strategies for marketing different types of real estate properties. This enables us to achieve maximum results when selling your home.
We are a sophisticated and web-savvy real estate firm. We use not only conventional paper media, but also the internet to reach our goals… Quickly and Professionally. When it comes to marketing Brooklyn real estate and selling your home, we know that if a property doesn't get proper exposure, it might as well not be on the market.
Our MLS affiliations are REBNY, BNYMLS, SIBOR & MANAR. That means that not only are we able to offer our real estate sellers unrivaled exposure to get their real estate property sold fast, we can also offer potential real estate buyers the ability to peruse thousands of real estate properties in Brooklyn, as well as the rest of New York City!
We constantly update market statistics, advertising, promotions, and customer service practices to meet the ever-changing needs of the New York City real estate market. Our clients know that we have some of the most unique Real Estate listings on the New York City real estate market. We have a fantastic selection of apartments, condos, co-ops, homes, investment, and commercial properties in some of Brooklyn's favorite neighborhoods. In Brooklyn, we cover Park Slope, Cobble Hill, Carroll Gardens, Brooklyn Heights, Prospect Heights,Dumbo, Sunset Park, Bay Ridge,Bensonhurst, Sheepshead Bay, Brighton Beach, and everything in between. But we don't stop there; we are true New York City real estate experts and have sold real estate in New York City's 5 boroughs.