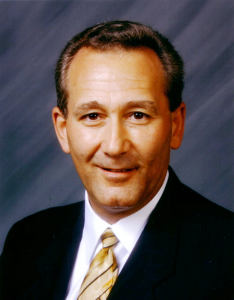 Brooklyn real estate agents, look for success!
Why are so many Brooklyn real estate agents, brokers, and builders working and moving to Brownstone Brooklyn?
It's simple; BUSINESS!
The activity level is in fast-forward in Brownstone Brooklyn neighborhoods. The beautiful architecture and proximity to Manhattan has allowed north Brooklyn to hold value better than other areas of Brooklyn.
Sale prices and rental rates are higher, as are commission fees. New construction projects and conversions are everywhere. Young business entrepreneurs are choosing to invest in Brooklyn.
The old neighborhood is the new neighborhood. North Brooklyn is the hottest place for investing, gourmet restaurants, boutique shopping, classic architecture, schools, parks, and transportation.
Brownstone Brooklyn is on fire! Come and experience it.
Look for a career, not just a job. There is a difference. At a real estate job, a company will let you work with little chance to grow. You want to be able to set your own limits on income and learn all areas of real estate. You want a successful career.
You will have the responsibility of finding someone the house of their dreams, or creating wealth for someone through the sale of their home or investment properties. At Awaye Realty, we offer those opportunities to the novice as well as the experienced agent.
Our aggressive marketing creates more leads than we can handle so each agent receives direct buyer, seller, and rental leads. Floor-time and Open House opportunities keep our Brooklyn real estate agents busy… And the most aggressive agents have a full plate every day.
In-house training and mentoring is unlimited. One-on-one management support provides you with the knowledge to get you from listing to closing, and showing to sale.
Our MLS affiliations are REBNY, BNYMLS, & SIBOR.
We are located in the heart of busy Brownstone Brooklyn, right here in Carroll Gardens . There are no boundaries or limits to your selling or earning potential . You set your speed limit, we will keep you on the right road.
Call me directly at 718.488.0800 for a personal interview or email your resume to rerealestate522@aol.com.
I am looking forward to our meeting!
– Joseph DiFiore, Associate Broker/ Sales Manager
We are looking for Licensed Real Estate Salespeople to Join Our Team!
Unlimited Income Possibilities
No Franchise Fees
No Errors and Omissions Fees
Floor-Time
Marketing Leads- direct to agents
Open House Hosting Opportunities
Advanced Training and Support
Awaye Realty is a Member of BBOR, REBNY, SIBOR, OLR


Experienced Brooklyn Real Estate Agents, send resume to: rerealestate522@aol.com